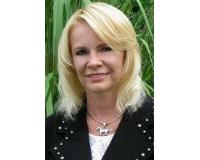 Welcome to my webpage! I'm excited to work with you on finding that perfect home to fit your needs or match your home with the perfect buyer. I grew up in the area and love promoting all the great things to enjoy about Northern Ohio. I kayak and spend time on the beach so if its waterfront property that you dream about we can discuss some very nice lakeside properties available with amenities for your boat or your love of a relaxing walk on the beach. Or for the more adventurous spirit lets go check out the fantastic horse properties available in the area. I own and train horses of my own so finding you the perfect farm to house you and your equine companions is no problem. It's all about matching your dreams with the perfect location. I'm a country girl who's not afraid to put on my boots and explore the fields and woods to find that perfect farm or piece of hunting land.
Are you a landlord or want to look into diversifying your investments to include real estate? It's a good time to look into some current opportunities to start or add to your portfolio of properties. Give me a call, I would love to work with you to find some exciting opportunities.
I work for you! So give me a call and lets get busy making your real estate dream come true.
• Investors Welcome! I am happy to find you investment properties. If you're successful I'm successful.
• Looking for that special hobby farm or hunting property? I'll bring my boots and we can find it!
• Got a boat?? I know some fabulous homes with dockage included.
• New to home buying or selling? That's okay we have a team of experts to help you navigate your dream.

Send Julie a Message